From Overwhelmed to Thriving in Motherhood:
Start Your Journey of Guilt-Free Motherhood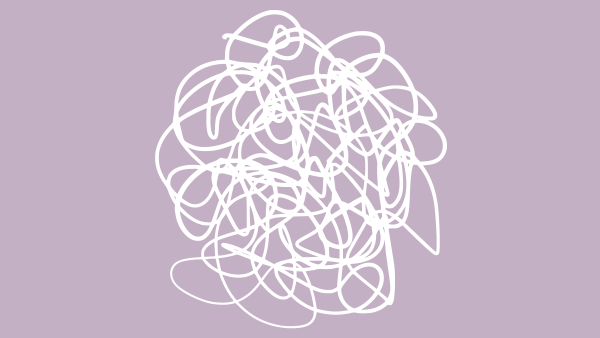 Scattered
Chaos
Are you a first-time mom juggling the new, exciting, & overwhelming world of motherhood?

Feeling buried under responsibilities, anxieties, and a myriad of doubts?

Is the house a cluttered mess with all the "stuff" for the little ones, you now dread walking in?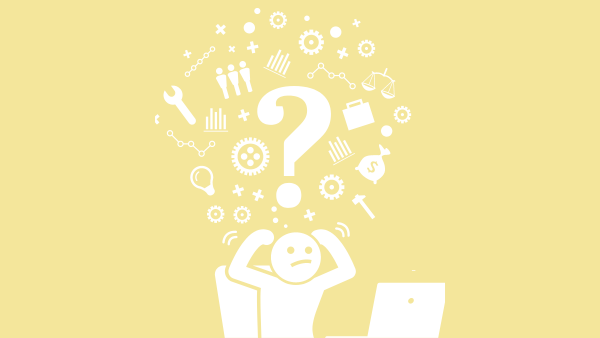 Information Overload
Do you find yourself spending countless hours lost in books and Google searches on pregnancy and parenting?

Feel like the more knowledge you consume, the less you understand?

You don't know what resources you can trust.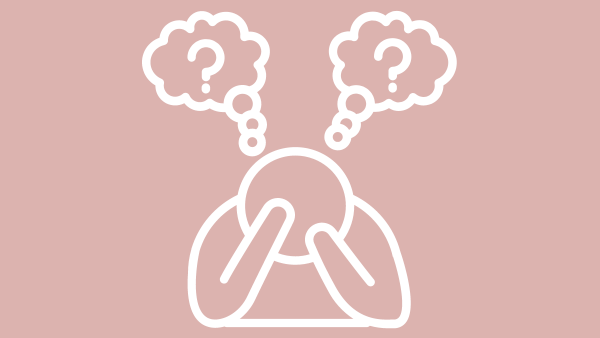 Internal
Guilt
Questioning whether you're enough? Wondering if you're doing enough?

Feeling like you're sacrificing your own needs because the family comes first?

When you finally take a moment for yourself, the guilt creeps in and ruins it?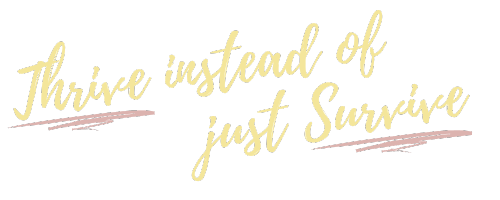 One
Have a home that's HEALTHY, ORGANIZED and never stresses you out. Discover easy, affordable, safer swaps so you can protect your family and your wallet.
Two
Cut through all of the noise, constant researching and misinformation and quickly and easily get RESEARCHED-BASED ANSWERS to your questions from experts.
Three
Be YOUR BEST SELF, instead of giving your family what's left over after caring for everyone and everything else.
Four
Put yourself first and feel TRULY CONNECTED to who you REALLY ARE and what you REALLY WANT. Pursue your GOALS while still being an amazing mother...guilt-free!
We bring together first-time moms to Detox and Declutter their lives so they can confidently care for themselves and their families and BREAK FREE from
Mom-guilt, Information Overload, and Unrealistic Societal Pressures.
Get clarity on your life purpose and legacy you want to leave behind.
Allowing yourself to name what you yearn for then go after it is an important process that will leave lasting impact on you, your kids and this world.
In this stage, you understand yourself and your identity at a deeper level and plan your dream life and home.
Identify how you prioritize your life, how you spend your time and how your environment supports all of it.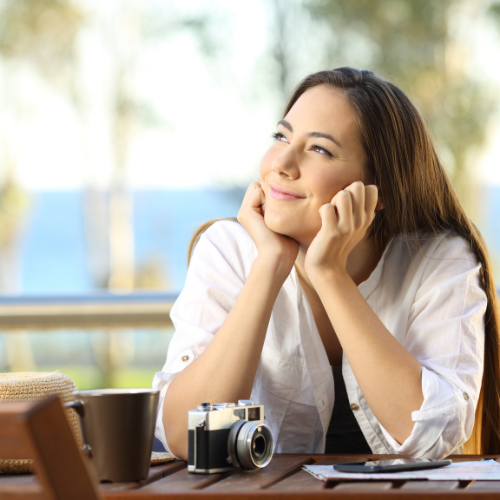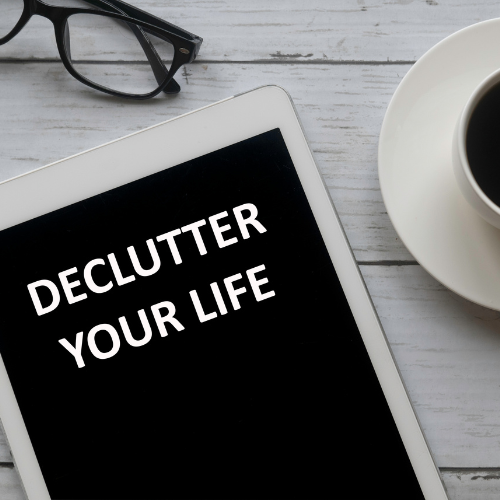 Remove what is no longer serving you to make space for what you truly want.
Shed the physical and mental "stuff" that's cluttering your life so that you can simplify and have more space to breathe.
Transform your mind and your home by reducing the guilt and unrealistic societal pressures and incorporating simple systems to keep your home organized and sane.
Reduce toxins in your home and negative thoughts in your mind.
Research shows that your thoughts make a difference on the outcome of your life.
In this stage, we'll break down the limiting beliefs that are stopping you from living your best life. Rewire your brain and unlock the high-performance secrets of elite performance coaches to master your mind and grow in all areas of your life. 
Tackle a new area of your home each month with simple, easy steps to reduce toxins and chemicals. 
Discover what hidden toxin exposures are in your home products, air, and water so your family can breathe easier, sleep better and live healthier.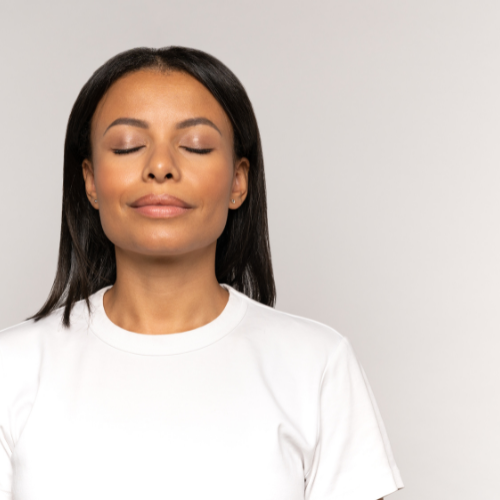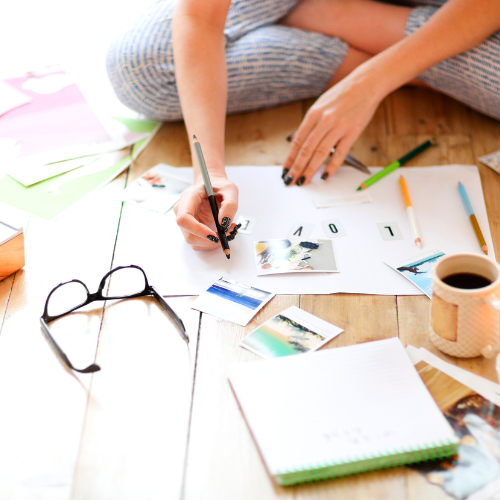 Design your dream life and home because deep down you know you're meant for more.
Don't settle for an ordinary and unfulfilled life, make yours a masterpiece!
This is where you get to stop daydreaming and talking about it and actually start living it!
In this stage, we'll plan out your dream life: including your home, your career, and your relationships.
It's not enough to just know what you want, so this is where you get to take action on achieving it.
Reignite your life and identity as a mom and have more energy, mental strength and success.
Take off the mom cape and be your authentic, imperfect self.
Have complete control over your life and time. Have a home environment you love that supports and nurtures your health
Gain the freedom and confidence to live life to its fullest without regrets and guilt and in full alignment with who you are and your higher purpose!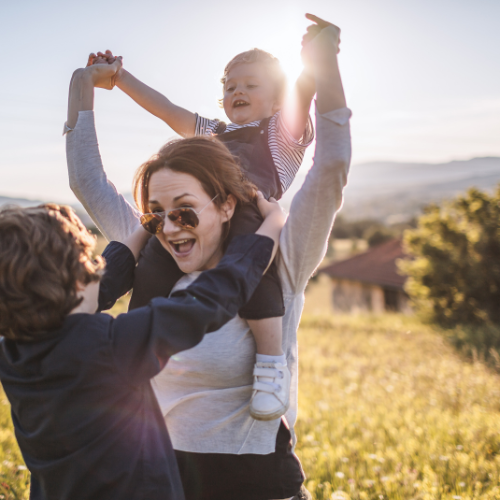 Feeling GUILTY for wanting to get back to you?
Wouldn't it be great if you could pursue your goals and ambitions alongside other mamas while still being an amazing parent to your little ones?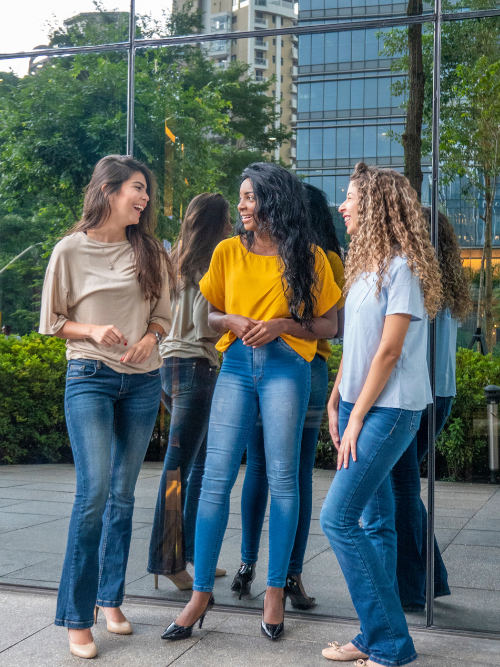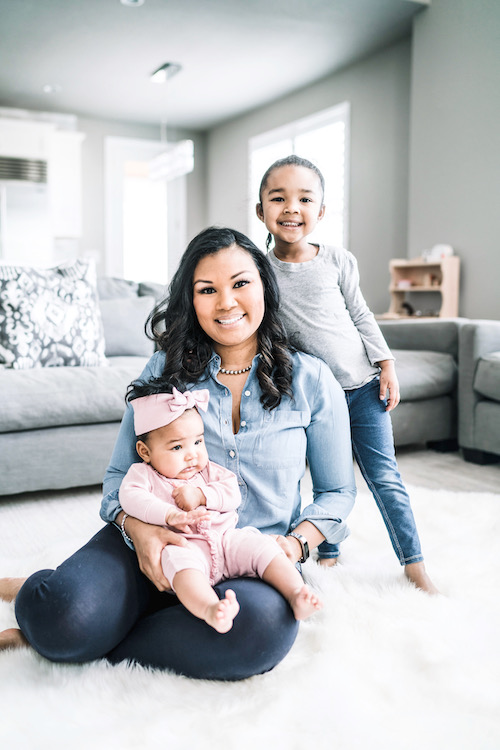 Hi I'm Loni! My journey towards a healthier lifestyle took a significant turn in 2016 when I discovered I was about to become a mom for the very first time. 
Like any soon-to-be-mama, I dove headfirst into creating the perfect nest. If there was a PhD in crib and stroller hunting, I was aiming for it. By pure chance, I stumbled upon some intriguing information on the health benefits of organic mattresses compared to conventional ones.
I went on a detective spree and, let me tell you, my jaw hit the floor. To my astonishment, I found that many common household items could contribute to poor indoor air quality and have potential health implications especially for babies.  Who knew furniture and everyday home products could be a troublemaker too? Not me! But now that I did, there was no turning back.
Frustrated and overwhelmed that I would make a bad decision and harm my baby, I rolled up my sleeves and embarked on a quest to become the Sherlock Holmes of non-toxic home goods. It wasn't easy – Safety Data Sheets made my brain hurt, but I powered through. I felt like I was getting a chemistry degree and learning a new language!
I connected with some amazing Building Biologists who helped me unmask those sneaky "greenwashed" products that pretend to be eco-friendly while secretly harboring toxins.
I scoured the Earth (well, mostly the internet) and managed to create a home sanctuary that was healthy, organized and most importantly felt like ME! My home became an example for friends and family, many of whom sought my assistance in making similar changes.
So, I said "Good Bye" to my corporate role and became a Certified Interior Decorator, and the proud mama of this community. And now I'm training to be a Certified Building Biologist too!
Every day feels like I'm living my dream. I get to sprinkle some eco-magic on people's lives, helping them choose home goods that are healthy and safe for their families.
 My mission is that one day, clean, organic and non-toxic will be the standard in every home.
Surround yourself with a supportive, non-judgmental community of other professional moms who are on a journey to live life on their own terms where they can prioritize themselves and their families without the stress, overwhelm and guilt.
Moms need moms who get it!
+ Transform your home and life.
+ Meet other inspired mamas on a similar journey.
+ Take time to reconnect with your true self.
+ Reignite your life with more energy and success.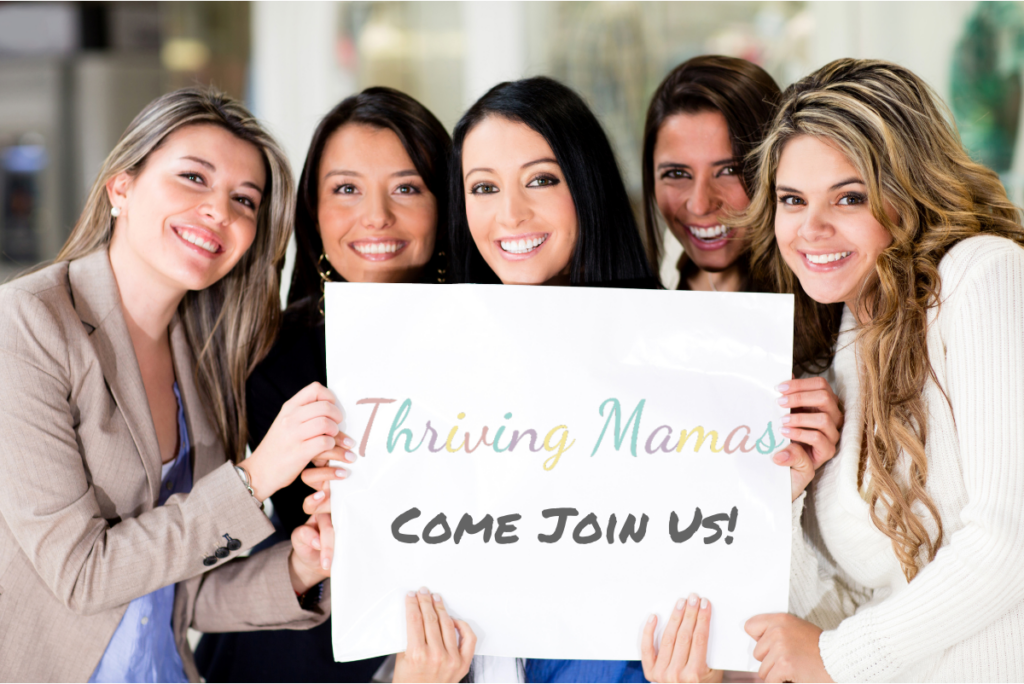 MOMS NEED MOMS WHO GET IT!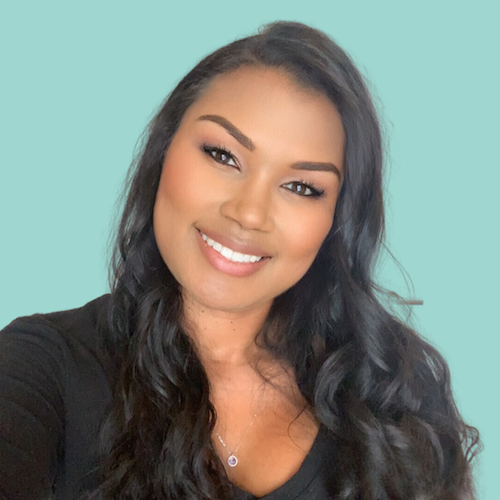 When we abandon society's expectations of us and break free from our self-imposed limitations, we become women who can finally live the life of our dreams.
FOUNDING MEMBER LIMITED TIME OFFER
Join Now and Get a Big Discount
Joining now means you get access at a massively discounted price and lock it in forever. 
Even when the price increases publicly, you'll have locked in your access at the lowest price possible.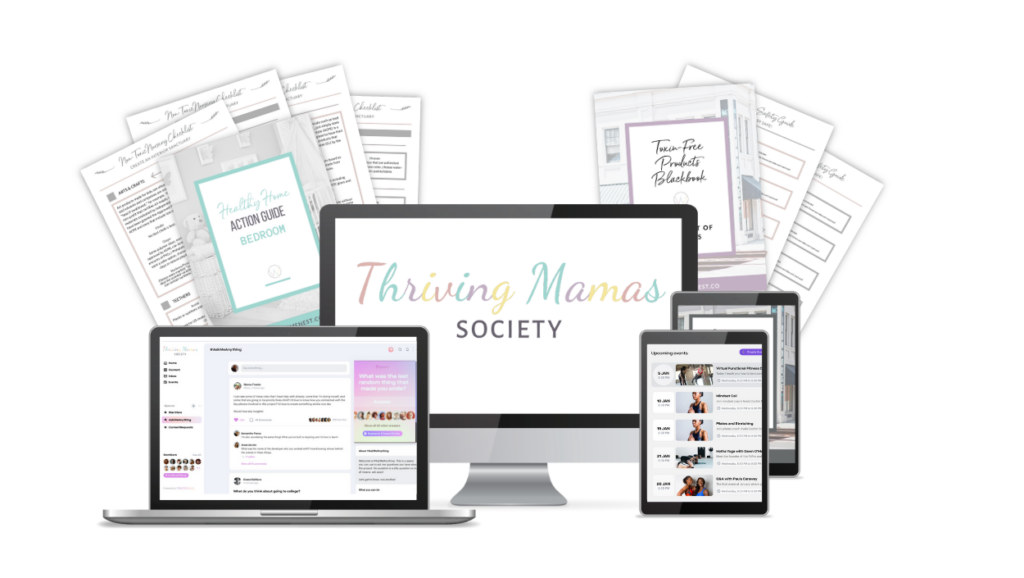 EXCLUSIVE Founding Member Price:
For less than one Starbucks coffee a week, you can transform your life and join a sisterhood of mamas who demand more out of their lives.
*Billed annually. Discount automatically applied at checkout*
To help families live a healthier, longer life in a home they love.
Frequently Asked Questions
WHO IS THIS FOR?
If you are a new mom or mom-to-be who wants to have a healthier, safer home for you and your family, this is your community! If you want to be a great mom but also want to live your fullest, happiest, successful life without constant overwhelm and guilt, this is for you!
DOES IT MATTER WHERE I'M LOCATED?
No, as long as you have a stable internet connection and you speak English, it doesn't matter where you live?
HOW CAN I TRUST THE INFORMATION PROVIDED?
All information shared in the curriculum is researched-based information. Most of the Detox Easy guides were developed by an environmental engineer.
CAN I REQUEST CONTENT?
Definitely! As a member, you'll be able to shape the direction of the community and content and request topics specifically that will help you. You also have the opportunity to get lots of 1:1 support that future members may not has access to once the community grows.
HOW LONG WILL I HAVE ACCESS?
Joining now means you're locking in the lowest annual rate forever. Members receive access for one year and will renew annually after that. You can always cancel before the next payment cycle.
CAN I JOIN AT A LATER DATE?
Once we close the doors to this offer, the community will remain closed until we decide to reopen in the future. There is no planned date for this and the price will increase significantly when we reopen.
DO YOU OFFER A MONTH-TO-MONTH PLAN?
At this time, we are only offering annual plans because we want members who are committed to the transformation and willing to stick around and grow with the rest of the community.
WILL THIS WORK FOR ME?
If you are open-minded and willing to follow the process and engage with the community and experts, you will succeed. We have strategies for mamas at all levels and stages.
I completely understand. 
Reach out to me via email or send me a DM and we can discuss if this is a fit for you.